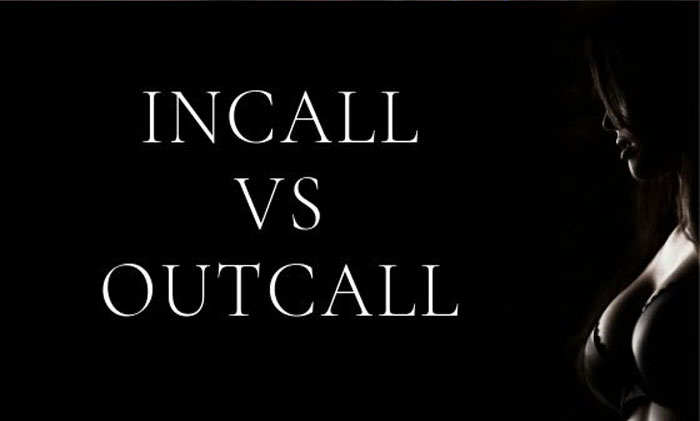 22 November 2019
If this is the first time you are going to ask a London escort for a date, you will be confused between incall and outcall. You may not know what these terms mean and this can make it tough for you to choose between incall service and outcall service. Well, there is no need to be embarrassed as there are many people like you who do not know the difference between incall and outcall escort services in London.
What are Incall and Outcall Services?
When you opt for incall escort services, it means that you will visit the place of business of the escort. In all probability, this would be the house of the escort. So, you will be going to the escort. On the other hand, if you book outcall escort services, the escort will be coming to you. During the booking process, you would have to specify where you want the escort to come and at what time. Based on this, the escort will be present.
Pros and Cons of Incall Services
Before you decide to opt for incall services, it is essential you pay attention to the advantages and disadvantages of this type of escort service.
Incall services are very discreet. You will not have to worry about friends, family or acquaintances seeing you in the company of an escort, though there is nothing wrong with that. However, if you are new to using escort services, you will worry about this.
Most London escorts who provide incall services have their own apartments that function as their "office". So, you can be certain that the apartment will be clean, hygienic and well-maintained. The escort handles every aspect of your visit, right from welcoming you to seeing you off after the appointment.
Many incall escorts have back-to-back appointments. So, if you arrive early at the escort's apartment, you may interrupt another client, and not give the escort sufficient time to clean up and prepare the apartment for your visit. Hence, it is important to be punctual and not being early (or late) for your appointment.
Furthermore, incall escort services are cheaper than outcall services as the escort does not have to spend money to reach the client.
Pros and Cons of Outcall Escort Services
Sometimes, you may not feel comfortable visiting an escort at her apartment. Under such circumstances, you can opt for outcall services, where the escort comes to your home or hotel room. When this happens, the onus of preparing for the escort's visit falls on you. You would have to clean your place and ensure everything is neat, tidy, and organized. No escort will want to spend time with a client in a pigsty.
Also, outcall escort services in London may not give you the privacy you seek if you have nosy neighbors. Even uninvited guests may come by when you are in the company of the escort. It can be embarrassing for you. Nonetheless, you will have the escort to yourself and you will not have to worry about the escort rushing through because another client is waiting outside for her. It can be a relaxed experience for you and the escort. You will be relaxed as you will be in familiar settings and this can make the entire experience sensual and erotic.
Outcall escort services tend to be expensive as the cost needs to also cover the transportation costs that the escort will incur while coming to your hotel room or home.
Which is Better – Incall or Outcall?
Not every escort in London offers both incall and outcall. Most escorts will not settle for less than a five-star hotel for outcall services. So, if you have the money, it will be worthwhile to invite the escort to your hotel room in London. It can be a fun and exciting experience for both. On the other hand, if you are seeking discretion, incall would be preferable.
Most reputable outcall escorts do not serve too many clients in a single day. So, if you choose a reputable escort agency, such as Platinum X, you will enjoy cheap escorts that offer outstanding escort services in London. The escort can be your companion during your stay in London so that you do not get bored or lonely. They will also be your local guide and ensure you visit and experience attractions and sites that regular visitors do not visit. So, opting for outcall services in London is definitely a much better option.