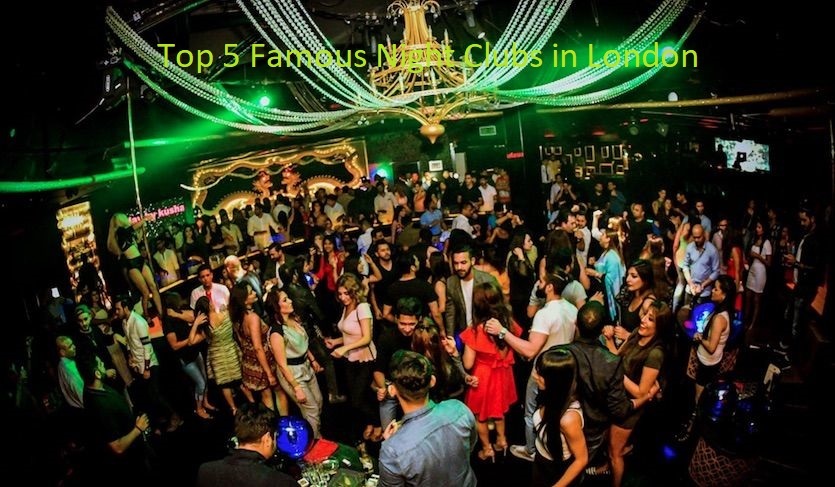 20 April 2021
You will find that many clubs in London will claim to be the best and that can make it overwhelming to choose one that is right for you and your companion. Whether you are tired of the jaded nightclubs that you have been visiting or you are looking for a new nightclub that is worthwhile, you can be certain that London will not disappoint you.
Here is a list of the top 5 famous nightclubs in London that you should visit at least once if you are in the city.
1. Cargo
This is one of the most happening nightclubs in London. You can walk in during the day to check out the ambiance. Spend this time enjoy a gourmet burger and a pint of beer. You can even enjoy a game of football if you are so inclined. Once the sun sets, the languid atmosphere disappears and Cargo becomes a bustling and hot nightclub. It attracts international DJs who help you set the dance floor on fire and the superior sound system ensures you can feel the music vibrating inside you all night long.
2. Cirque Du Soir
This nightclub has won the best nightclub award for three consecutive years and there is a reason for it. It is one of the most popular nightclubs in London and is renowned for providing exclusive and exciting nights nearly all days of the week. The performances are extremely interesting and you will find that no two nights are the same. The fire eaters, circus acts, and burlesque performers will keep you entertained. Don't be surprised if things get wild and crazy as that is what Cirque Du Soir is famous for. Remember, you need to dress to impress and book a table here. Otherwise, you will not be allowed in.
3. Floripa
If you are looking for a nightclub that ensures a South American-style party and colorful cocktails, head to Shoreditch, where you will find Floripa. The nightclub has DJs music that pulsates every night and you can enjoy salsa dancing and late-night events that will keep you on your toes until the wee hours of the morning. The Brazilian ambiance and the bohemian style of the nightclub will keep you coming back for more. If you are with a companion or a large group, make sure you book a table in advance.
4. Reign Showclub
This VIP club is renowned for its titillating aerial shows and jaw-dropping displays. It is a nightclub that is frequented by the rich and the famous. If you are lucky, you may spot celebrities like Justin Beiber partying here. The mezzanine floor in the nightclub serves teppanyaki. Reign is popular for house music and R&B music and you can enjoy it while sipping champagne under LED and UV lights. Reign is open on Tuesdays, Thursdays, Fridays, and Saturdays and promises you a fun and awe-inspiring experience.
5. Raffles
Raffles is an exclusive nightclub in London and just the privileged and fortunate can enter it. It offers a wide range of experiences. While the nightclub is open from Tuesday through Saturday, try to spend time here during the weekends when the crowd is lively and you will have the most fun. During the weekends, Raffles offers live performances and music by famous DJs. So, you will have a whale of a time.
These are the top five nightclubs that you should visit when you are in London. It will give you a sense of the vibrant nightlife that this metropolis is famous for.