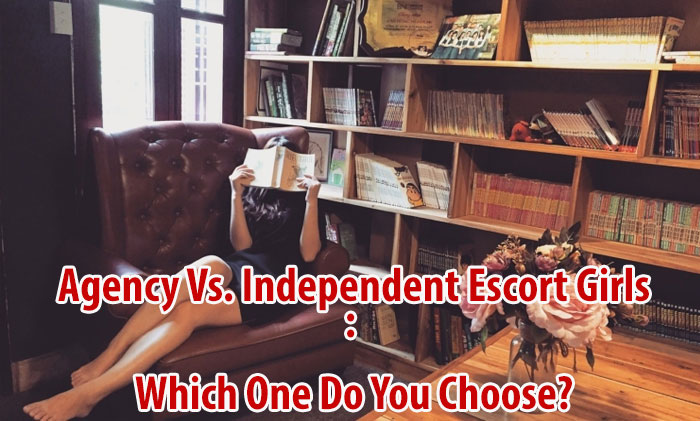 22 May 2019
Only an insider of the escort industry would know how to navigate through the process of finding an escort. For a novice, it can be a daunting process. As a newbie, if you are not familiar about the difference between an agency and an independent escort, you will find yourself running around in circles.
Naturally, all London escorts are not the same in terms of quality and their services. You should understand that there is a huge difference in the quality of the service and the lady herself and the method that you adopt in hiring her. It is beneficial for you to understand the different types of escorts available for you.
Even before you start searching, you should have some general idea of what you are looking for in an escort. Here are a few things to consider:
The preferred body type of the escort and is you have any other specific preference in terms of physical attributes.
Personality type like outgoing, or sophisticated and any personal preference you might have
Dates of booking and checking for their availability
Agency or independent escorts
Agency vs. Independent Escorts
Independent escort
If you are choosing independent escorts London you need to be aware that it is difficult to find a person who has all the preferred qualities. You will need to put in time and effort to find a good quality independent escort who is trustworthy, discreet, experienced and a professional.
This also would mean that you have to spend hours scouring classified adverts and online reviews. Finally after all that effort that you put in she may not be available.
Agency escort
If you choose to hire an escort through a reputable agency, like Platinum X Escort, you can be assured of the quality and reliability. Most of the spade work required for finding the right escorts is done by the agency. All you need to do is browse through the profiles of the escorts and then book the preferred escort via the agency.
Remember, independent escorts are advertising for themselves, so they are unlikely to give any false details like edited photographs and about their background and much more. On the other hand, it is quite possible that an agency might try to upsell the escorts and create high expectations among their clientele. That is why is essential to find a reputable and reliable agency, like Platinum X Escort, where you can rest assured that any detail of the escort is accurate and genuine.
Battle between Independent and Agency Escorts
Independent escorts are cheaper to hire compared to an escort from an agency. The agency usually factors in their fees as well while giving you the charges on an hourly or daily basis. However, the agency tends to rank very high when it comes to the 'credibility' and 'reliability factor.' Once a booking is made, the rest of the things are taken care of the agency. Independent escorts have a mind of their own and will not be as accountable as the agency escort.
Independent escorts have their own credibility established through their hard work and need to look for their own customers. An agency hired escort just needs to attend the appointments made by the agency and need not worry about looking for customers.
Conclusion
While deciding to choose between an agency and independent escort, you can consider all the above factors and see what fits you the best. There is no one standard approach that one could follow. However, if we were to believe many punters or people who are regular with hiring escorts, they suggest that hiring an agency escort for your needs is a better approach. In case you know the independent escort through your experience, then you can always hire that person.